LCI Accreditation and Memberships | English Language Schools in USA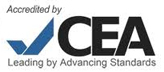 CEA Accreditation

LCI is accredited by the Commission on English Language Program Accreditation (CEA). CEA-approved schools have been reviewed extensively to ensure that they meet the CEA Standards for English Language Programs and Institutions. CEA is recognized by the US Secretary of Education, and is the only specialized accrediting agency for English language schools in the USA.

For a description of the process and benefits of accreditation, please see CEA's website:

Why Study at an Accredited English Language Program or School

To see whether an English language school in the USA is accredited by CEA, please visit CEA Accredited Programs and Institutions or do an Accredited Site Search (use keyword "LCI" to verify our accreditation).






Memberships

The LCI organization and/or staff are members of the following associations:



Institute of International Education (IIE)
An independent non-profit, IIE is among the world's largest and most experienced international education and training organizations.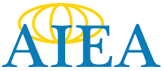 Association of International Education Administrators (AIEA)
AIEA is a membership organization composed of institutional leaders engaged in advancing the international dimensions of higher education.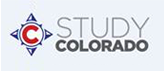 StudyColorado.org
StudyColorado is an initiative of the state of Colorado, its institutions of higher education and its business community. StudyColorado's primary purpose is to promote Colorado as an education destination for international students.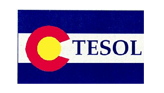 Colorado Teachers of English to Speakers of Other Languages (CoTESOL)
CoTESOL is a non-profit organization of educators involved in second language learning and bilingual education. Members include instructors, program administrators, students, researchers and volunteers.




International Business Circle (IBC)
The International Business Circle (IBC) is a Denver-based group of international business executives. The IBC hosts many events offering opportunities to network and gain insights from a wide variety of businesspeople.



Association of International Educators (NAFSA)
NAFSA is an association of individuals worldwide advancing international education and exchange.
Teachers of English to Speakers of Other Languages (TESOL)
TESOL is a professional association with a mission to ensure excellence in English language teaching to speakers of other languages.
Student and Exchange Visitor Program (SEVP)
LCI is certified by the Student and Exchange Visitor Program (SEVP). Only SEVP-certified schools are authorized to enroll international students. To find us on the list of approved English language schools in the USA, visit SEVP-Certified Schools and enter Language Consultants International.
LCI Language Centers is a testing center for the following English-language exams: