LCI Roanoke | Roanoke, Virginia Highlights
Here are some great reasons to study English in Virginia at LCI Roanoke:
• Salem provides the safe and friendly atmosphere of a college town,
just 10 minutes from the amenities and activities of the larger city of
Roanoke.
• Roanoke was ranked the South's third most livable city by Money
Magazine.
• With more restaurants per capita than other destination in Virginia,
Roanoke is a great place to experience southern hospitality and
cuisine—or any other type of food that suits your tastes.
• There are lots of ways to experience the scenic beauty of the Blue
Blue Ridge Mountains in Virginia—including hiking on the famous
Appalachian Trail or driving on the Blue Ridge Parkway, named one of
America's Best Road Trips by Travel & Leisure.
• The Roanoke Valley has over 600 (965 km) miles of hiking and biking
trails—and was ranked one of the 10 most bike-friendly places in the
country by USA Today Travel.
• Roanoke is less than three hours from the capital city of Richmond,
making it an easy day trip away.
• The Roanoke Valley offers a mild climate, with an average temperature
of 56°F (13°C) and the opportunity for visitors to enjoy all four seasons.
• Virginia is rich in US history, as the first permanent English colony
and the first state with its own constitution.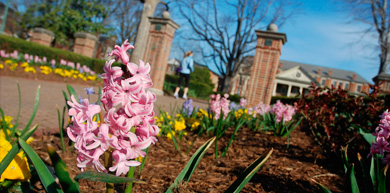 The Roanoke Valley has a pleasant climate with all four seasons.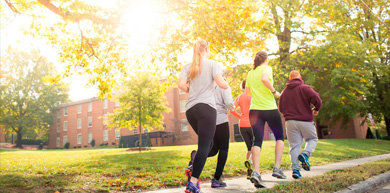 The Roanoke area offers hundreds of miles of trails for walking, running and biking.